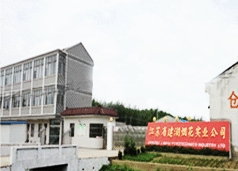 Jiangsu Jianhu Pyrotechnics Industry Ltd. is a sole professional fireworks group in east China. Under its administration there are 4 branch companies (Fireworks Import & Export Company, Fireworks Display Company, Fireworks Material Sales Company, Fireworks & Firecrackers Sales Company), and 2 share holding fireworks factories in Hunan and Jiangxi. It's one of the leading export corporations in China, with an annual export capacity of 300,000 cartons of products in excess of 2,000 varieties, including fountains, candles, single mines, multiple-mines, rockets, display shells, column shells, water shells, spinners, toy fireworks, smokeless & cold flame stage fireworks, daylight fireworks, assortments and etc.
As a mian fireworks industry group in china, we are specilized in fireworks chemicals for many years. We can supply all kinds of fireworks chemicals with good quality, including potassium nitrate, barium nitrate, potassium chlorate, potassium perchlorate, strontium carbonate, strontium nitrate, copper oxide, aluminum powder, magnalium powder, sulphur powder, as well as sodium chlorate, sodium perchlorate, ammonium perchlorate, and so on.
Depending on our solid technical strength and best service, our products are in good selling in more than thirty countries and regions, including Europe, America, South America, Middle East, Africa, and are well appreciated.
We undertake more than 50 fireworks shows per year. Under our advanced firing systems and strong technical team, we never had failure records and had a high reputation in the world. We just had successfully conducted the show for the Olympic Games 2008 in China, and also got successful displays for our nation's 60th anniversary gala in 2009. In 2009, we also made 51 shows day by day in Saudi Arabia successfully, and for Saidi National Day on 22th of September. In 2010, we made the shows for the 6th World Choir Games and 2500th anniversary of Shaoxing in July, and for Nanjing Culture & History City Expo in October. We just finished 8 fireworks shows in Jiangsu, Anhui, Shangxi, Shangdong province and Tianjin city for our Festival of Lanterns in the beginning of 2011.